The Brain Lateralization Test
ganked from my genius photographer buddy
Henri Banks
. Measures which side of your brain (Creative Right Brain or Logical Left Brain) is dominant. Right Brain 78% Left Brain 18% This should also come as a surprise to no one. Take the
quiz
.
AND
What horrible Edward Gorey death will I die?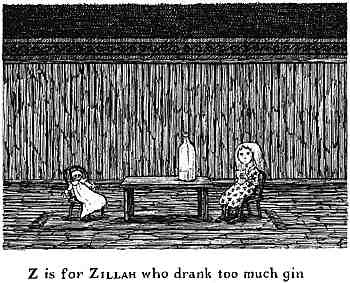 You will drink too much gin. Not the worst way to die, but you won't remember too much of your life. Hey, at least you made some people laugh!
What a surprise.
Here, take the
quiz
.

6612 other people got this result!
This quiz has been taken 191109 times.
3% of people had this result.
Blog on people, blog on.